Abdomen sonography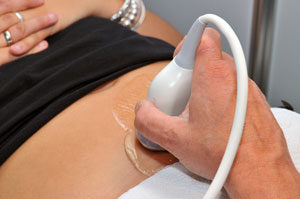 This examination is useful to identify or exclude diseases of the abdominal viscera, such as the pancreas, the liver, the kidneys, the spleen etc.
The  ultrasound diagnostics of the abdominal cavity is absolutely non-invasive, done while you are lying on your back. It facilitates a precise and quick consolidation of the right diagnosis.
In modern outpatient medicine the abdomen sonography has become indispensable. The usage of a very high-quality ultrasound scanner (Logic P 6 made by GE) facilitates top-quality imaging, revealing findings of less than 1 mm.